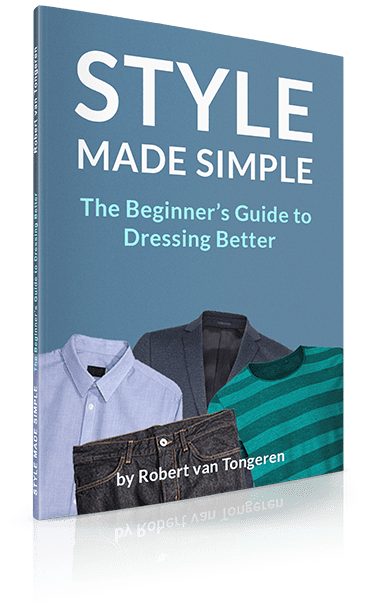 Simple Style Secrets That Make Dressing Well Easy
Style Made Simple is a beginner's guide that simplifies the art of dressing well, focuses on what matters, and takes you through it one step at a time. It shows you:
How to build a small wardrobe that offers massive variety (even if you're on a tight budget)
How to select clothes that make you look sharp (even if you're tall, short, big or skinny)
How to combine those clothes into kick-ass outfits (even if you're clueless about color-matching)
Sound good? Then click the button below and receive three free sample chapters from the guide.