Business Casual VS Smart Casual: What's the Difference?
Is there any difference between business casual vs. smart casual outfits? The dress codes look almost the same and have lots of overlap.
The difference is that business casual is a dress code for the office, and smart casual is for casual wear. Business casual is dressing down from a business suit and tie, but outfits should remain work-appropriate. Smart casual is dressing up from your T-shirt and jeans, and allows for less formal clothes.
That's the gist of it. Let's dig a bit deeper into each dress code: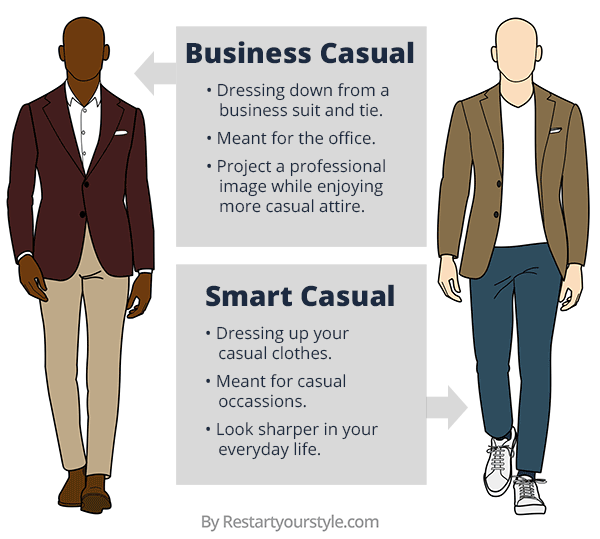 What Is Business Casual?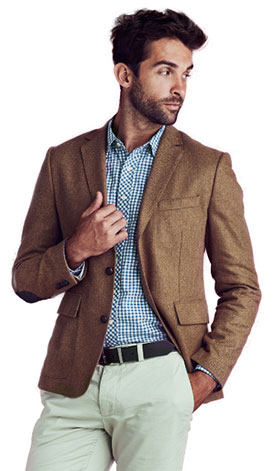 Business casual means dressing down from traditional business professional attire. The goal is to look neat and well-groomed, classy and work-appropriate, yet relaxed and comfortable. You should aim to project a professional image while enjoying more casual attire.
Typical business casual attire includes clothes like:
Dress shirts
Blazers or sports jackets
Suits
Dress pants
Chino pants
Sweaters or cardigans
Accessories such as ties, pocket squares and watches
How to Dress Business Casual
Business casual outfits can range from more formal to more casual, but they should always include a proper business casual shirt. Some examples:
Traditional business suit without a tie
Dress pants, dress shirt and blazer
Business casual chinos, dress shirt and a blazer
Chinos or dress pants with just a shirt
Chinos or dress pants with a shirt under a sweater
At the end of the day though, the business casual dress code is flexible, and what you may or may not wear to the office ultimately depends on where you work. Many offices today are loosening their dress codes and may even allow jeans for business casual.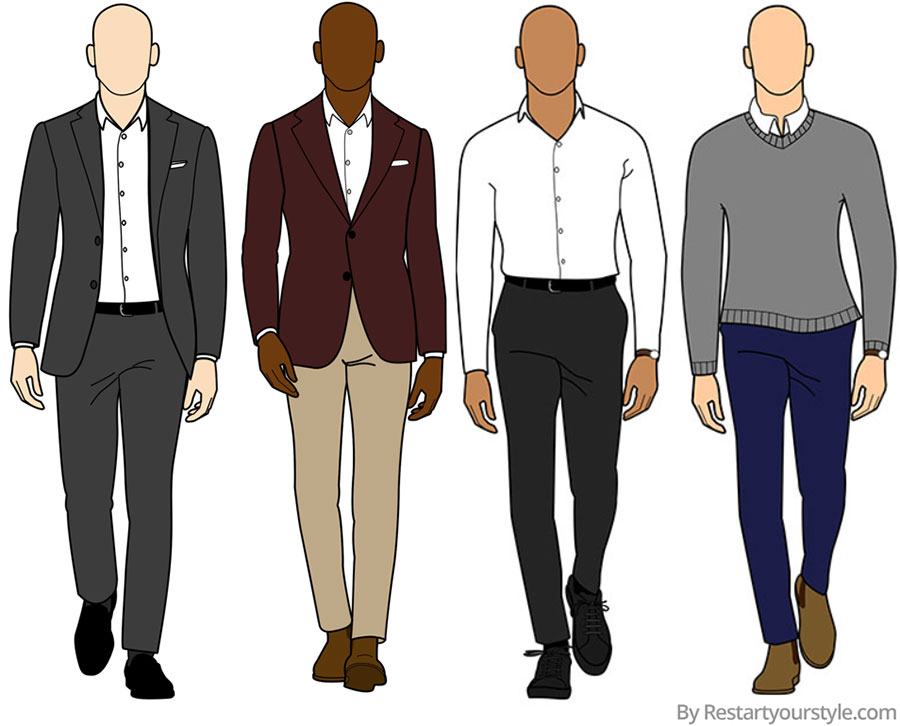 What Is Smart Casual?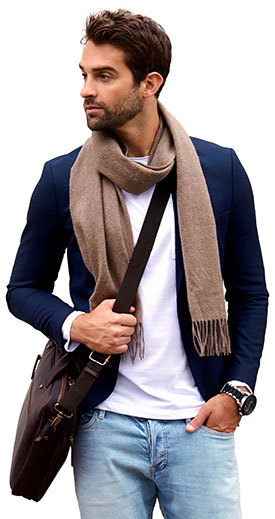 Smart casual means dressing up your casual clothes to look sharper. The goal is to simply give your casual clothes a polish. You do so by pairing your usual casual clothes with more elegant pieces.
Smart casual has even more range than business casual does. It covers everything between traditional office attire and a T-shirt with jeans.
Smart casual attire can include clothes like:
Dress shirts
Polo shirts
Blazers or sports jackets
Sweaters or cardigans
Dress pants
Chinos
Dark Jeans
Casual leather shoes
Sneakers
Accessories such as ties, pocket squares and watches
How to Dress Smart Casual
You can start dressing smart casual with any casual clothes you have in your wardrobe right now. Just think of ways you can dress them up a little.
For example, if you start with the typical T-shirt, jeans and sneakers, you can:
Add a blazer
Replace T-shirt with a shirt
Replace jeans with chinos
Replace sneakers with leather shoes
Do all of the above
Examples of smart casual outfits that look dressier are:
Blazer, dress shirt, dress pants and dress shoes
Dress shirt, dress pants and dress shoes
Blazer, sweater, dress shirt, chino pants with dress shoes
And some more casual examples are:
Blazer, T-shirt, jeans and sneakers
Blazer, polo shirt, chinos and sneakers
Dress shirt, jeans and casual leather shoes
Jeans with a fitter sweater, shirt and casual leather shoes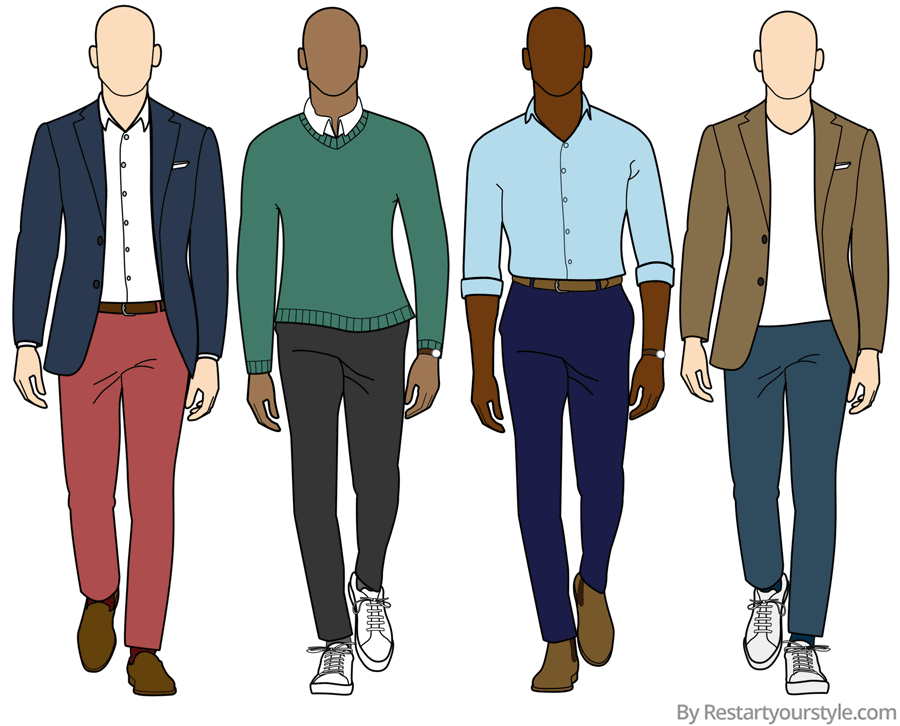 You can see smart casual as more of an intention, or an attitude, than a dress code. It tells people you're confident, mature and want to put your best self forward.
What Is The Difference Between Business Casual and Smart Casual?
Smart casual allows for more casual clothes than business casual. This doesn't just mean the type of clothes, but also colors and styles.
For business casual, you should wear a crisp cotton dress shirt, while smart casual allows a denim or flannel shirt.
For business casual, you want to stick to more traditional colors, while smart casual allows for more playfulness. While you can't wear a pair of bold red pants to the office, you can wear them as part of smart casual attire.
Essentially, everything that you might wear casually can also be worn in a smart casual outfit. The same can't be said about business casual.
Smart Casual and Business Casual: Similar But Different
Both dress codes have their place. When dressing for the office, keep it on the conservative side, and dress business casual. When you're hitting the club with friends, or going on a date, you can relax more and dress smart casual.
Now you know the difference.
Did You Find That Useful? Then Check This Out…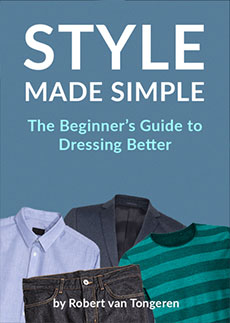 I wrote a men's style guide that simplifies the art of dressing well, focuses on what matters, and takes you through it one step at a time. Enter your e-mail below and you'll receive three free chapters, which will show you: